2019 Newsletter
Featured Articles
---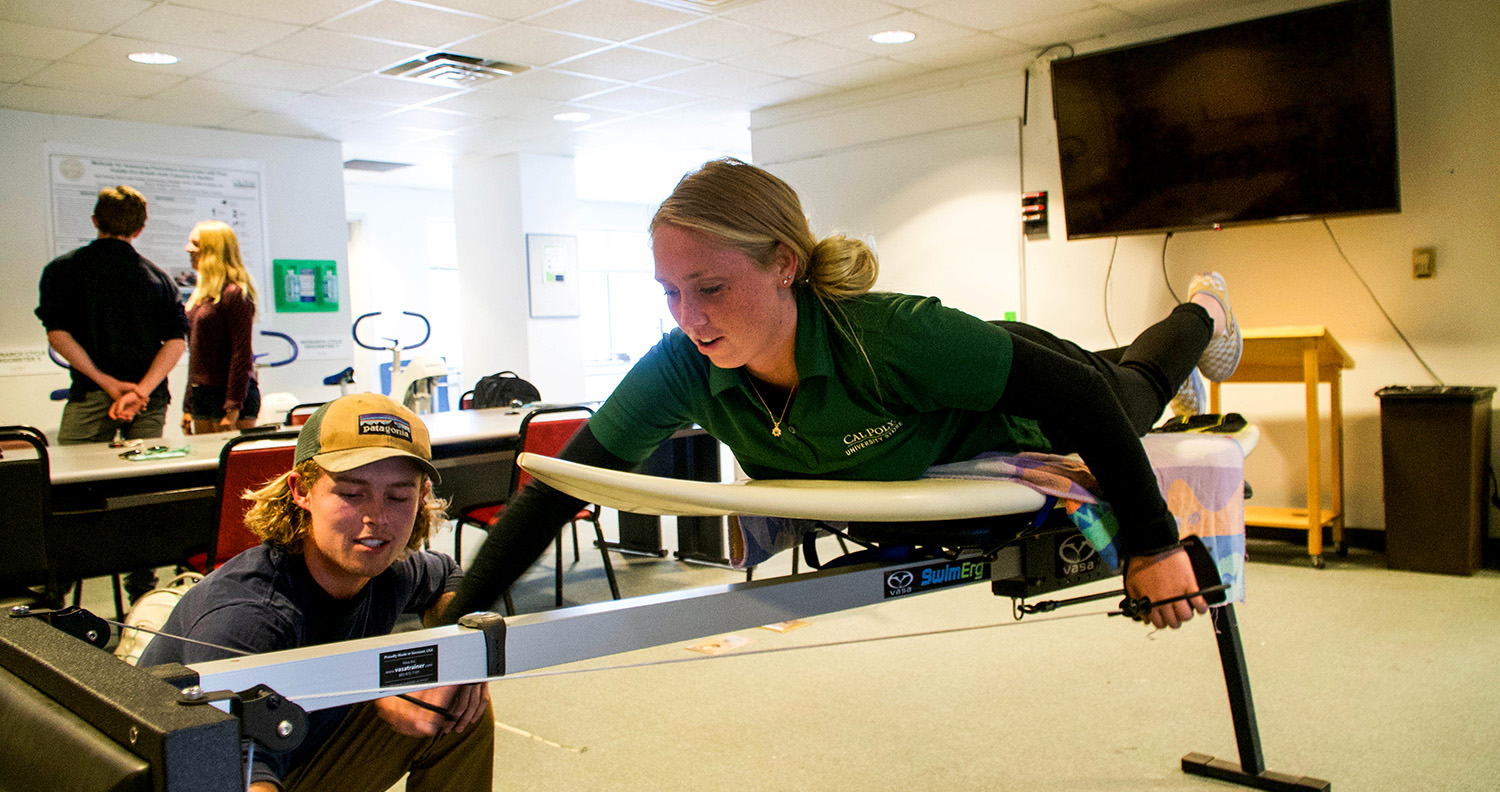 Hold Your Breath, Surf Better
Inspired by the growth of competitive surfing, a team of undergraduate researchers under the direction of Professor Cory Greever is investigating novel training methods that may aid these athletes' performance. 
Letter from the Chair 2019
The Kinesiology and Public Health Department is growing and improving. Kris Jankovitz takes a look at what's new, from faculty to equipment.
Research Aims to Reduce Sexual Assault
The Violence Prevention Research Lab develops and tests ways to increase bystander intervention to prevent sexual assault.
Senior Earns NIH Fellowship
Senior Leah Meuter earned a prestigious post-baccalaureate fellowship at the National Institutes of Health Clinical Center thanks to undergraduate research with Professor Sarah Keadle. The project investigated exercise incentives for young adult cancer survivors.
Bicycle Crank Length — Go Short
Students and faculty investigated the effects of bicycle crank length on cycling performance. A shorter crank provided a number of advantages.
Related Content