Student-Faculty Research Tackles Cancer Prevention, Infant Feeding
Julia Alber - Cancer Prevention
Julia Alber's research interests include using communication technologies such as social media to understand and promote cancer prevention behaviors to reduce cancer disparities. Her research involves conducting analyses of social media content and combining qualitative methods such as focus groups with quantitative methods such as online surveys to evaluate health messages and strategies.
In collaboration with a national non-profit organization, she is working with undergraduate students on a research project that aims to understand the most effective channels and message strategies for increasing awareness around hepatitis B among young Asian Americans in order to reduce liver cancer disparities. This year, her undergraduate students have helped create online survey instruments, conduct statistical analyses of survey data, code YouTube videos, and prepare results for publication and conference presentations.
Stefanee Maurice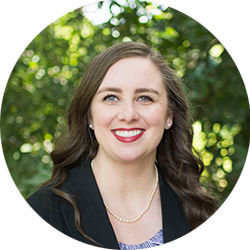 Stefanee Maurice's research focuses on the psychology and sociology of sport. Her primary focus is the athletic injury recovery and rehabilitation process, such as the impact of social support and re-injury anxiety on the recovery and return to play process.
Her undergraduate research team is investigating the perceptions of coach-provided social support for injured athletes from the perspectives of both coaches and athletes at NCAA Division I athletic programs. In addition, the team is developing a study that uses feminist theory to explore the gendered experiences of high school soccer referees. Maurice and her students are also working with students and faculty at John F. Kennedy University to investigate the training of sport psychology consultants and how debriefing is taught and used in the field of applied sport psychology.
Suzanne Phelan
Suzanne Phelan's team investigates ways to prevent and treat obesity in the time surrounding pregnancy and in early life. Team members are examining whether behavioral weight control before pregnancy can prevent gestational diabetes. They are also investigating whether and how intrauterine exposures to excess gestational weight gain can program offspring to develop obesity and a range of other related health problems, from diabetes to tooth decay.
Another study focuses on the characteristics of long-term successful weight losers in Weight Watchers and will result in a dataset of 20, 000 individuals who have beat the odds and managed to lose weight and keep it off long-term. In addition, the team is developing and testing weight control interventions that can be delivered online via virtual and augmented reality and that are effective in diverse, multicultural populations.
Marilyn Tseng
With a background in anthropology and nutritional epidemiology, Marilyn Tseng is interested in the importance of the environment to health. She and her students work on various projects that explore the concept of ultra-processed foods in the current food environment, and the relevance of these foods to human health.
A second area of research considers environment more broadly, including the social, cultural and economic environments of immigrant neighborhoods and their importance to health trajectories among immigrants. In a research project funded by the National Institute of Diabetes, Digestive and Kidney Diseases, her team is examining whether and how stress might contribute to higher risk for diabetes in Chinese immigrants in Philadelphia.
Alison Ventura
Alison Ventura's research program aims to understand how feeding experiences and growth trajectories during early childhood affect the development of eating behaviors and weight status across the lifespan. Specifically, Ventura is interested in the individual, familial and sociocultural factors that contribute to individual differences in the self-regulation of food intake in response to hunger and fullness cues and weight change trajectories across infancy and childhood.
A key focus of her research is on the bidirectional influences between children and parents. The overarching goal of her research is to identify potential targets for future efforts to design, implement and evaluate evidence-based prevention programs to promote optimal feeding behaviors, self-regulatory abilities and weight gain trajectories during infancy and childhood.
Currently, undergraduate research assistants are working with Ventura to analyze data from studies of maternal-infant feeding interactions. Students are helping answer questions such as: Does mothers' use of handheld devices during feeding reduce the quality of the feeding interaction? Are certain mothers more likely to use food to soothe their infants, and is the use of food to soothe associated with infants' risk for rapid weight gain? Are mothers more responsive to their babies' satiation cues when they are breastfeeding compared to when they are bottle-feeding? Findings from these studies are an important foundation for later intervention efforts aimed at primary prevention of obesity during infancy.
Related Content